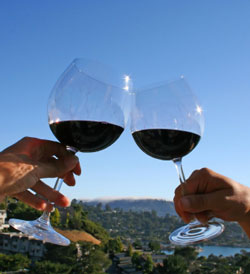 Digital:
I went to the Future of Digital Marketing event last week and learned about what's going to big in the coming months. My favourite business model by far was
Naked Wines
- it's all about supplier and buyer relationships - real customers going along to tastings to choose the wines that will be sold. There's an online community getting access to wines before they've even been grown. People recommend wines to eachother - and they never remove bad reviews (probably because they don't get many!). Become a wine angel and get involved - I know I will be!
Diva:
It's finally summer! So I've been looking out for the best online buys for you to keep looking hot and feeling cool this summer. Let's remember the first rule - it's got to fit you! I've seen one too many chipolata legs hanging out of hot pants already.. there's no need. Try some well fitting flora numbers to make you stand out at a summer bbq. Here's my top 5 for today:
1. Stunning maxidress from ASOS


2. Sumptuous black tunic style from
Dorothy Perkins

3. Classy as always from
Coast

4.
Love the neckline! Oasis at its best

5. Quirky and good value from La Redoute